By: Evan
The Nets have made some big offseason moves including trading for Kevin Garnett and Paul Pierce as well as hiring a new coach in Jason Kidd. Will these moves add up? Or will the Nets be a middle of the pack team in the Eastern Conference? Here are a couple of reasons why I think the Nets will falter despite expectations.
1.) They are old.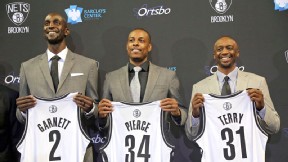 On paper sure the Nets have talent, but in reality they are old and slow. Just look at the SG,SF, and PF positions. Joe Johnson is a weak defender in his 30s with a mere 1.2 defensive win share rating and won't be able to compete for much longer. Even worse is Johnson's contract, which runs until 2015-2016 with almost $70 million dollars guaranteed. Johnson is a one-dimensional player with one of the worst contracts in the NBA.  The newly acquired Paul Pierce, will play the SF position at the age of 36 with declining skills and ability. He will be forced to guard the elite wings in the Eastern Conference including LeBron James, Carmelo Anthony, Paul George, Luol Deng and Rudy Gay. There is no way Pierce will be able to handle these SF's on a nightly basis. Just another undeniable fact that Net fans will try to refute with misleading stats about All-Star appearances. Kevin Garnett is another overrated piece of this newly formed squad that won't contribute on the level expected. Garnett was once one of my favorite players, but at  37 years old, he is a big man with deteriorating health and cannot be expected to produce near his glory years.  Garnett will provide leadership in the locker room, but no significant gains will be made next year for this overpaid squad of veterans.
2.) The Heat, Bulls and Pacers are better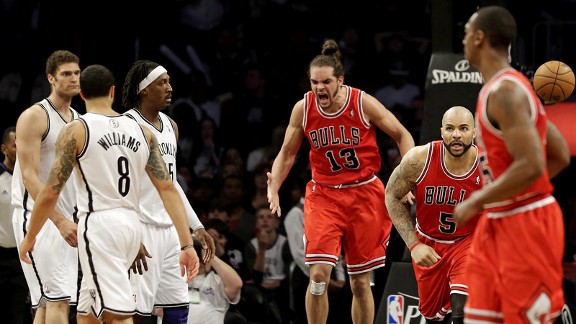 The Miami Heat are the defending champions and have the best player in the world in LeBron James. They have attained the championship pedigree and know what it takes to win in consecutive years. The Nets do not have any solid wing defenders to stop  LeBron James from scoring at will. I would pick the Heat in an easy series of maybe 5 games. The Chicago Bulls are another team that I would pick over the Nets because of team defense, youth, and the return of Derrick Rose. The Bulls are arguably the best defensive team in the NBA, led by outstanding coach Tom Thibodeau and his stout defensive tactics. The Bulls can guard wing players with the emerging Jimmy Butler and the consistent Luol Deng, both are crucial to the Bulls' success. They can also guard inside with the  Joakim Noah and Taj Gibson, two vastly underrated players who provide high energy and tenacity. The Bulls are also very young with only one starter over the age of 30, meaning the Bulls are capable of performing on a high level in back-to-back games. The last and most important reason why I would choose the Bulls over the Nets is Derrick Rose. Rose will still be quicker than most every guard in the NBA and there is nobody on the Nets that can stop him. In late playoff games, every team needs its leader to step up and lead and that is exactly what Derrick Rose will do next season. The final team that would beat the Nets in a playoff series would be the Indiana Pacers, an extremely dangerous squad that had a real chance to upset the Heat last year. Paul George is a superstar in the making with an improving offensive game, tremendous defensive ability and off the charts athleticism. Similarly to the Bulls, the Pacers have two great post defenders in David West and Roy Hibbert who intimidated the Heat from driving to the basket for easy points. The Pacers also have a great young coach in Frank Vogel, who will be COY in the next few years. The Pacers would also beat the Nets in a playoff series.
3.) Can Kidd coach?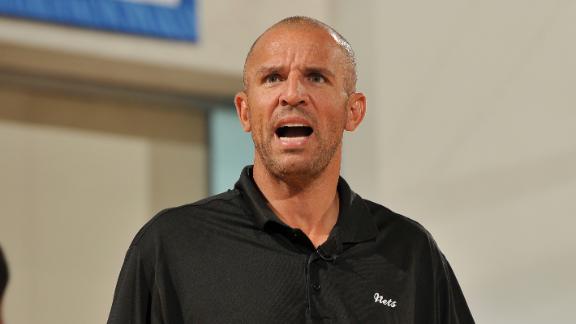 The Brooklyn Nets owner, Mikhail Prokhorov likes to make big media moves and create buzz around the team. But all these moves are not smart basketball decisions. Just like taking older veterans like Pierce and Garnett, hiring Kidd was a risky move. Kidd has no prior coaching experience and despite his coach-like demeanor on the court, Kidd will now have to balance the egos of Deron Williams and Kevin Garnett, two players with reputations for being recalcitrant towards new ideas. Thibodeau, Vogel and 2-time champion Erik Spoelstra are experienced coaches, coaching established and elite teams who command respect. Kidd's selection is questionable, and   the basketball acumen of the front office is not sound.
4.) Will Deron Williams finally take the next step?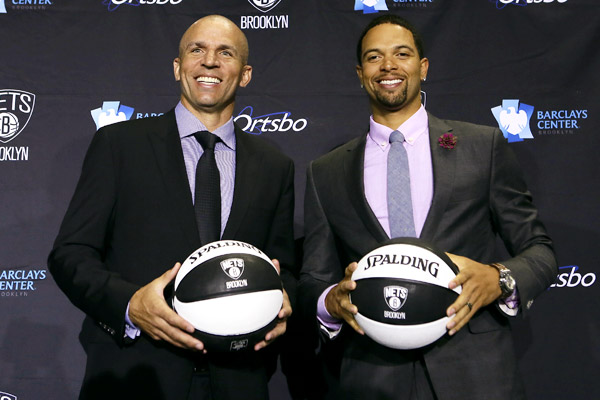 Deron Williams has talent —  he can score from inside and out, he can dish and he can defend but his problems are his motor and drive. Deron was frequently out of shape, only to recover in the second half  to play to his All-Star potential. Time is running out for Deron as younger players like Derrick Rose, Russell Westbrook and Stephen Curry are leading their teams to new heights while Deron struggles to get out of the first round. He will have no better opportunity than this year when the talent surrounding him is at its highest. Maybe KG and Paul Pierce can convince Deron to pick up his game and take control on a consistent basis. Maybe not. A leader needs to lead and Deron Williams has been complacent, a talented player with limited intensity. On paper, the Nets look good, but they are not contenders for an NBA championship.  The Heat, Bulls, and Pacers have both talent,  heart and effective coaching.  Remember how the Bulls, without Rose and Deng beat the Nets in game 7 in Brooklyn?  KG and Pierce can instill some intensity but their best playing days are behind them.  Will they be able to light a fire under the younger Nets?   The NBA is rich with talent, but it takes much more than talent to win a NBA Championship.  And with a rookie coach at the helm, I don't see the Nets as a threat to win the Eastern Conference.