By: Evan
Projected Record: 4-12
AFC West Rank: 3rd
The San Diego Chargers finished last year 7-9 with some ups and downs, including a four game losing streak stretching from week 10 to week 13 but also closing out the season winning 3 out of 4. With new coach Mike McCoy the Chargers look to improve but the road will be long with the improvements of Denver and Kansas City in the AFC West. The Chargers did make some solid acquisitions including veteran Dwight Freeney and drafting DJ Fluker, Manti T'eo and Keenan Allen. The most important part of San Diego's success is Philip Rivers, who hasn't really lived up to be a consistent franchise quarterback since signing a 6 year deal in 2009. This year will be big for both Rivers and the Chargers in determining if this is the right direction for the future.
Strengths: Run Defense and Depth at WR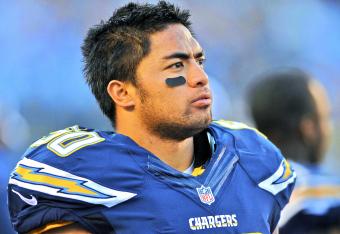 The Chargers ranked 6th in run defense last year, giving up just over 100 yards per game but also ranked 1st in forced fumbles. With the addition of Manti Te'o, this ranking should either maintain or improve. Run defense is a very underrated part of football and this is a good way for the Chargers to build up their defense. The depth at WR is also a key for the Chargers rebuilding process as Keenan Allen joins a group of talented WRs, including Malcolm Floyd, Vincent Brown, and Eddie Royal. Depth is crucial when playing tough defenses, especially tough secondaries. This allows Philip Rivers to spread the wealth and take advantage of good match ups.
Weaknesses: RB and QB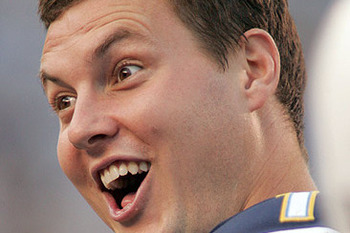 This is not a good sign when you struggle both running and passing consistently. Ryan Mathews had more broken collarbones than touchdowns last year, which is frightening for a running back projected to follow in the footsteps of LT. Mathews still has potential and DJ Fluker should help, but he needs to step up and show why he was taken in the first round. Another problem for the Chargers is consistency at QB as Philip Rivers had 26 TDs and 15 Ints. These numbers need to improve if the Chargers have any shot at competing this year.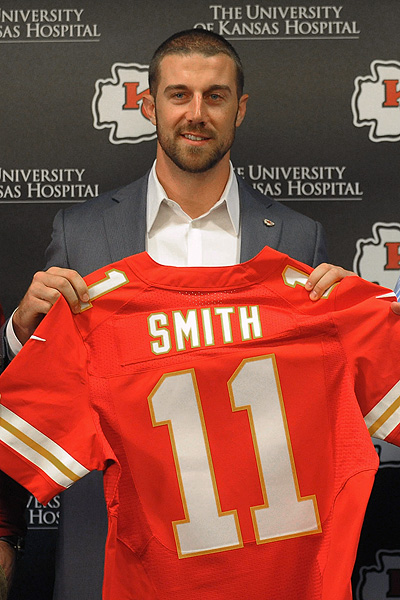 Schedule Analysis:
vs Houston-L:
@ Philadelphia-L: I love Philly's new offense and the defense looked pretty good as well. The Chargers are off to a bad start to the season.
@ Tennessee-W: Philip Rivers isn't as bad as Jake Locker so the Chargers should get the win. The Titans run defense is putrid so Ryan Mathews should have a big game
vs Dallas-L: Dez Bryant cannot be stopped and even if you try to contain him Tony Romo can find other weapons. The Cowboys D is also improved so this game has blow out potential.
@ Oakland- W: In a battle of future relocating options, the Chargers should win out as the Raiders are just laughable.
vs Indianapolis-L: Andrew Luck doesn't need a run game to support the explosive passing game and the should out muscle Philip Rivers. Watch out for Mathews again as the Colts have a terrible run defense that gave up over 100 yards running to Terrelle Pryor in Week One.
@ Jacksonville-W: The Chargers weak schedule continues as the Jaguars are in full Tank for Teddy mode.
Bye Week
@ Washington- L: RG3>Rivers. The Redskins also have improved their defense with the return of both Brian Orakpo and Ryan Kerrigan.
vs Denver-L: Von Miller will be back in time for this game and should be amped and ready to attack a questionable offensive line that gave up 49 sacks last year.
@ Miami-L: Another tough day for the Chargers' offensive line as they have to deal with both Cameron Wake and Dion Jordan, two ferocious pass rushers.
@ Kansas City-L: Kansas City has improved significantly since last year and have the weapons to attack the Chargers, including Dwayne Bowe and Jamaal Charles.
vs Cincinnati-L: AJ Green is one of the best WRs in the game and is virtually unstoppable in single coverage. The Bengals also have Geno Atkins, a beast DT that can both rush and swallow up the middle.
vs New York-L: With a questionable secondary, Victor Cruz and Hakeem Nicks are a defensive coordinators worst nightmares. Cruz is a threat across the middle and Nicks can spread you out. The losing streak continues as this should be Philip Rivers' last year in San Diego.
@ Denver-L:  Peyton Manning should also pick apart the San Diego secondary in a tune-up for Denver as they get ready for the playoffs. A terrible season continues.
vs Oakland-W: In a battle of potentially good draft pick teams, the Chargers have enough to beat the Raiders.
vs Kansas City-L: Alex Smith and the Chiefs need a win to make the playoffs and they do as the Chargers can't spoil their rival's season.